Welcome to Chase Power UPS
Chase Power have earned a reputation for the supply of Uninterruptible Power Supplies that are of the highest quality at the best possible prices. Our UPS's can be found everywhere across the length and breadth of Australia in a vast range of applications including business, data centres, security, hospitals, schools, telecommunications, banking, road, rail and air facilities not to mention industrial applications such as power stations, mining and manufacturing.
Not all UPS's are the same. Selection of the correct UPS technology to suit the application is vital to ensuring the UPS will be capable of protecting the connected equipment during power events or outages. Here we outline some basic facts to assist your decision making.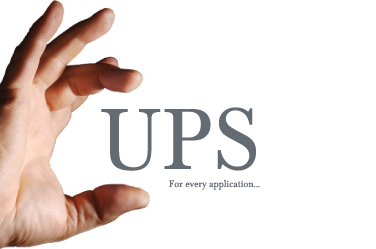 We offer a full selection of single phase UPS's from 600VA to 10kVA.
Contact us for an introduction to a reseller, wholesaler or distributor in your area.
We also offer a range of robust three phase industrial UPS systems from 10kVA to 6mVA. Depending on the amount of battery back-up required, our systems may be offered with internal battery or with external battery racks/cabinets, with maintenance bypass switch and various communications options. Installation and commissioning services, repair and preventive maintenance service contracts, site audits and the like are also offered.
Our UPS solutions not only ensure uninterrupted processes with unmatched reliability but also meet your growing business demands with uniquely-designed scalability, flexibility and redundancy.
Contact us for a quotation on a UPS system designed to meet your industry-specific requirements.
We also supply:
Battery racks or cabinets, flat pack, fully assembled and custom built
Battery chargers
Battery trays
Battery monitoring systems
Communications cards
Maintenance bypass switches
Power distribution units (PDU's)
UPS monitoring systems
Testimonials
CitiScan Radiology engaged the services of Chase Power in 2016 to maintain the practice's on-site UPS devices. During this time, Chase Power have proven themselves to be experts in the supply and maintenance of fit-for-purpose UPS devices. In particular, their response time in diagnosing issues and providing onsite technical support has been nothing short of brilliant.
Whilst companies from the UK and Europe were keen to offer their resistor expertise, only Chase Power were able to offer the turn-key solution QR required. Chase Power were contracted to design, supply, install and commission the new 2500V, 4000A DC Load bank, Switchboard and PLC programming, and to train the QR team in its operation. They teamed with local sub-contractors to deliver the specialised equipment which was designed and built in Brisbane, Australia."
Thank you once again guys. Great service and always standing by your products.
Just a quick thank you for all you've done and the quick service, you just make my day a lot easier…