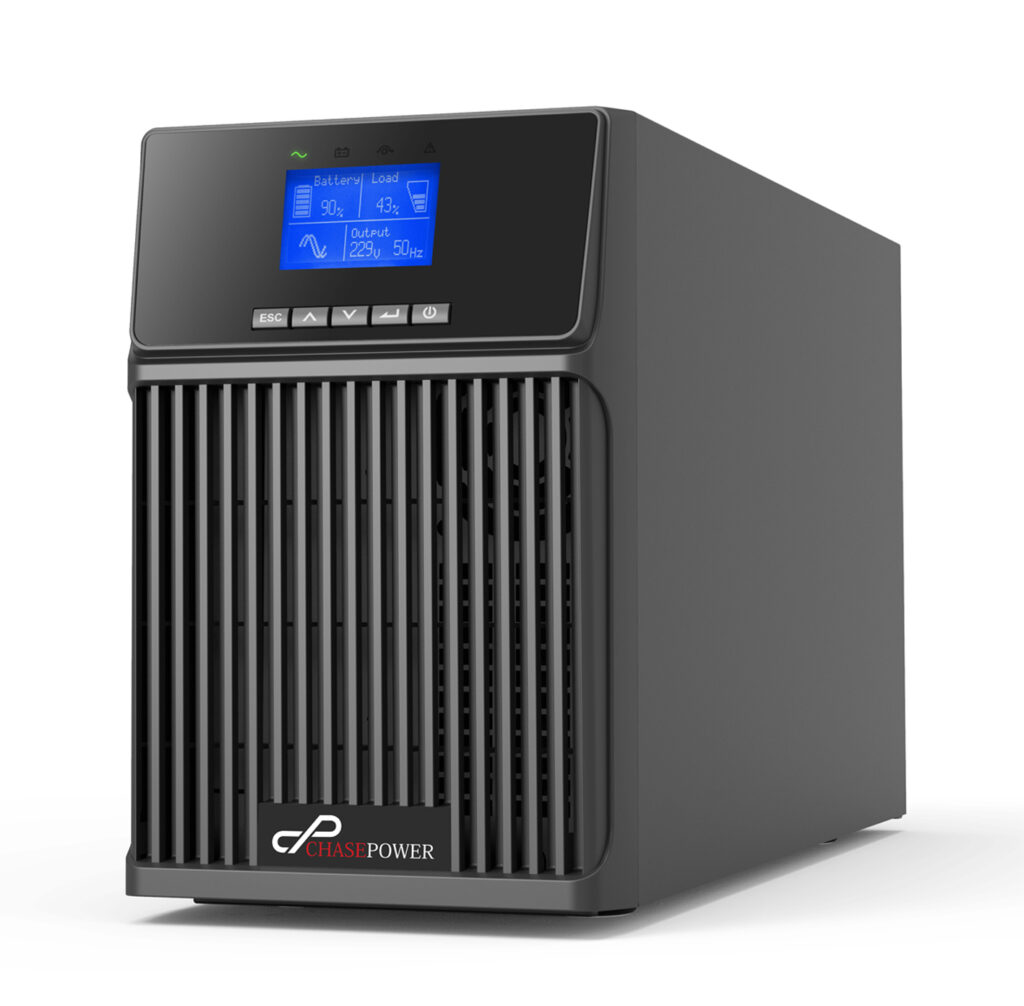 Onyx 3 is an On-Line Double Conversion 3kVA, 3000W UPS. With a unity output power factor for the best possible performance and efficiency and a wide input Voltage Range 160-300 VAC (at 100% load), Onyx 3 represents a new generation of true On-Line Double Conversion UPS, for power sensitive applications.
Onyx 3 has a compact slim tower style design, with an LCD display to provide superb functionality. It provides great, energy saving efficiency, as well as increased reliability with features such as built-in over voltage cut off device, fan lock, over temperature and overload warning detections.
Combine this unit with our WLAN Dongle in order to take advantage of the newest technology – Internet of Things (IoT). This option allows real time remote monitoring and advanced notification of critical parts of the UPS while keeping the user and field engineer informed of critical UPS events at all times thus ensuring cost and time savings while reducing risk.
Equipped with both USB and RS 232, Onyx 3 uses powerful WinPower software – however the USB HID enables monitoring without software installation. Couple this with WinPower View (Mobile App) which will allow centralised monitoring of a single UPS or multiple UPS's in the cloud.  This is downloadable from Google Play or Apple APP.  A total of 30 devices may be connected. Communication options include SNMP, CMC (RS485 Modbus), AS400 and Environmental Monitoring Probe. For extended battery back-up consider Emerald 3L.
Online Double Conversion technology
Australian output power sockets
Unity power factor provides more power per kVA rating
Greater energy saving efficiency
Improved battery algorithm to extend battery life
Greater reliability with built-in over voltage cut off device; fan lock; over temperature and overload warning detections.
Low audible noise allows installation in most locations
Innovative connectivity options allow safe network connection to Cloud
WLAN module for IoT connection
Android/iOS Mobile APP for monitoring and configuration
USB HID enables monitoring of UPS without software installation
Upgraded network card compliance with IEC standard cybersecurity
Physical Dimensions L x W x H (mm):
Applications for this UPS include:
Ideal for protecting computers
Servers
Communications
Industrial
Medical
Network
Storage devices
VolP
Telecommunications
Operating Systems supported:
Windows Family and Mac OSx10.7 and later
Note: Other operating systems may be supported. For more information please contact Chase Power.
15Amp power point required
USB
RS-232
Options: Network Management SNMP, AS400, CMC (RS485) Card
User Manual
Downloadable smart software link
15A Input Power Cable
USB Cable
Network Management SNMP Card
Environmental Monitoring Probe
AS400 Card
CMC Card
WLAN Dongle
PDU-MBS, Power Distribution Unit/Maintenance Bypass Switch (1U rack mount)
External Wrap Around Maintenance Bypass Switch (wall mount)
UPS replacement batteries